What Are The Black Streaks On My Roof?
You may have noticed unsightly black stains on the roof of your home or business. What is happening up there? Is it bad for my roof? Is there anything that can be done to take care of it? You may have recently asked yourself these questions. In this article, you will discover the answer to each of these three questions. You may also discover that a professional roof cleaning by Classic Softwash may be just what you need.
What are the black streaks on my roof?
The black streaks on your roof are actually caused by an algae that is actively growing on your roof. The specific name of the algae is Gloeocapsa magma. On asphalt shingle roofs, the algae is actually feeding on the limestone that make up the shingle itself.
Are black streaks bad for my roof?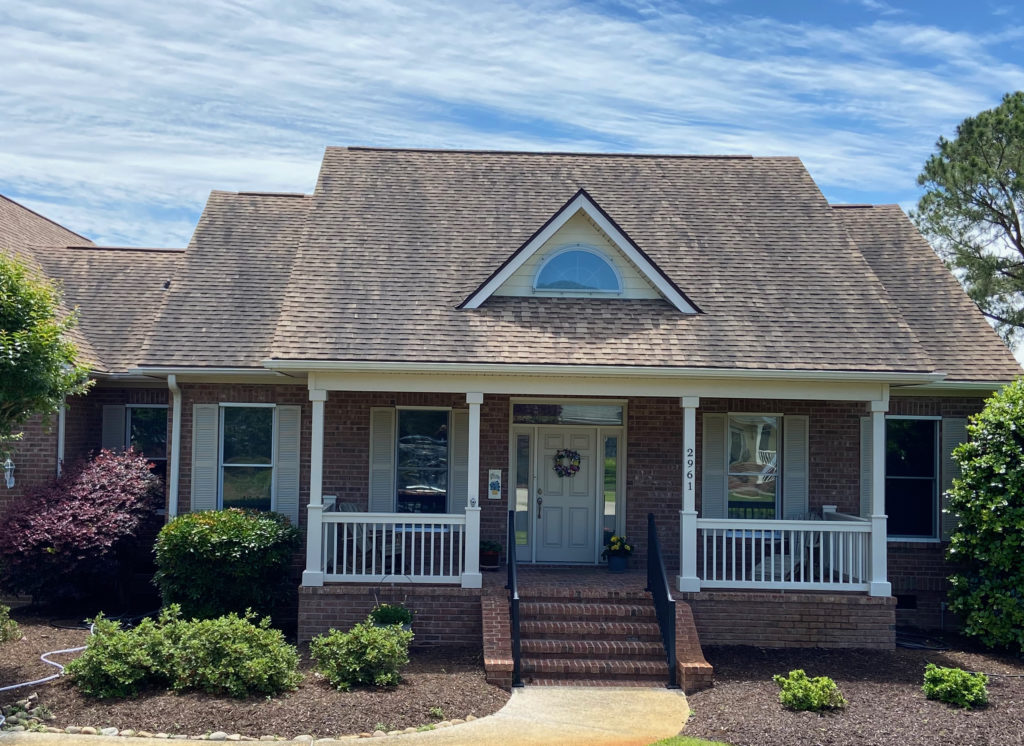 The short answer is yes. The black streaks are caused by an algae that is actively feeding on materials such as limestone in asphalt shingles. This will shorten the life expectancy of your roof. The black appearance caused by the algae actually reduces your roofs ability to reflect UV light, causing your home's energy costs to rise.
What can be done about the black streaks on my roof?
The good news is that it is possible to safely treat the algae that is causing the black streaks on your roof. The most safe and effective way to treat the algae and to remove the black staining is to use Sodium Hypochlorite that is applied to the roof using soft washing methods. It is important to never use high pressure water on your roof that could lead to roof damage. It is best to trust a certified professional who has the proper equipment, cleaning solutions, and training to perform the treatment of your roof. Request an estimate from Classic Softwash today, we would be happy to help you with your roof cleaning needs.